Tickets are now on sale for Lucky Stiff, opening February 18, and the rest of our 2022 season!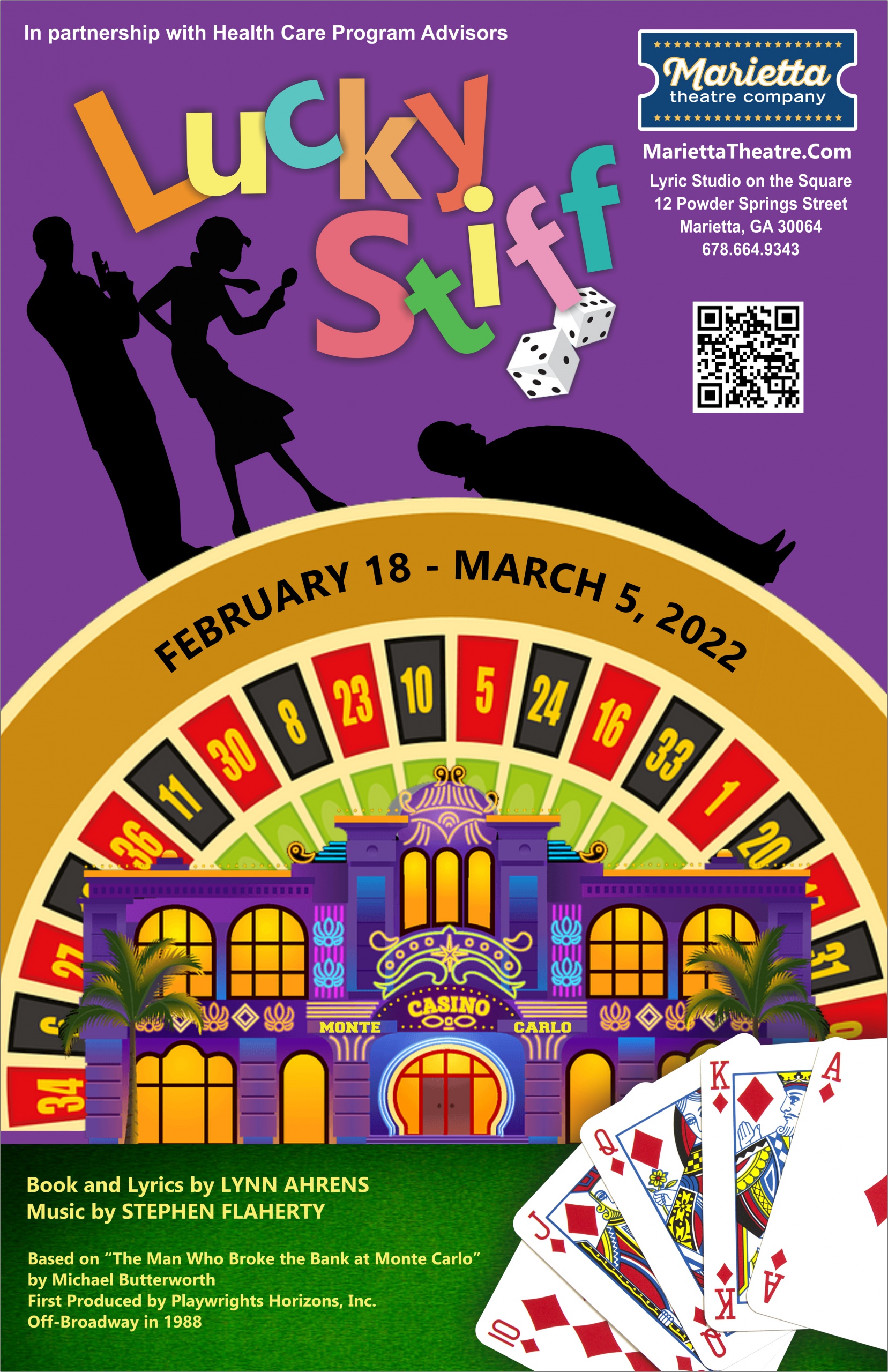 Lucky Stiff is an offbeat, hilarious murder mystery farce, complete with mistaken identities, six million bucks in diamonds and a corpse in a wheelchair. The story revolves around an unassuming English shoe salesman who is forced to take the embalmed body of his recently murdered uncle on a vacation to Monte Carlo. Should he succeed in passing his uncle off as alive, Harry Witherspoon stands to inherit $6,000,000. If not, the money goes to the Universal Dog Home of Brooklyn… or else his uncle's gun-toting ex!
Starring Josh Baldwin, Bekah Medford, Jim Dailey, Lillian Shaw, Parker Ossmann, Liah Nicole, Ronnie Walker, Courtney McCullar, and Dani Ramos.