WE ARE DOING THIS! DELLA'S DINER OPENS APRIL 23!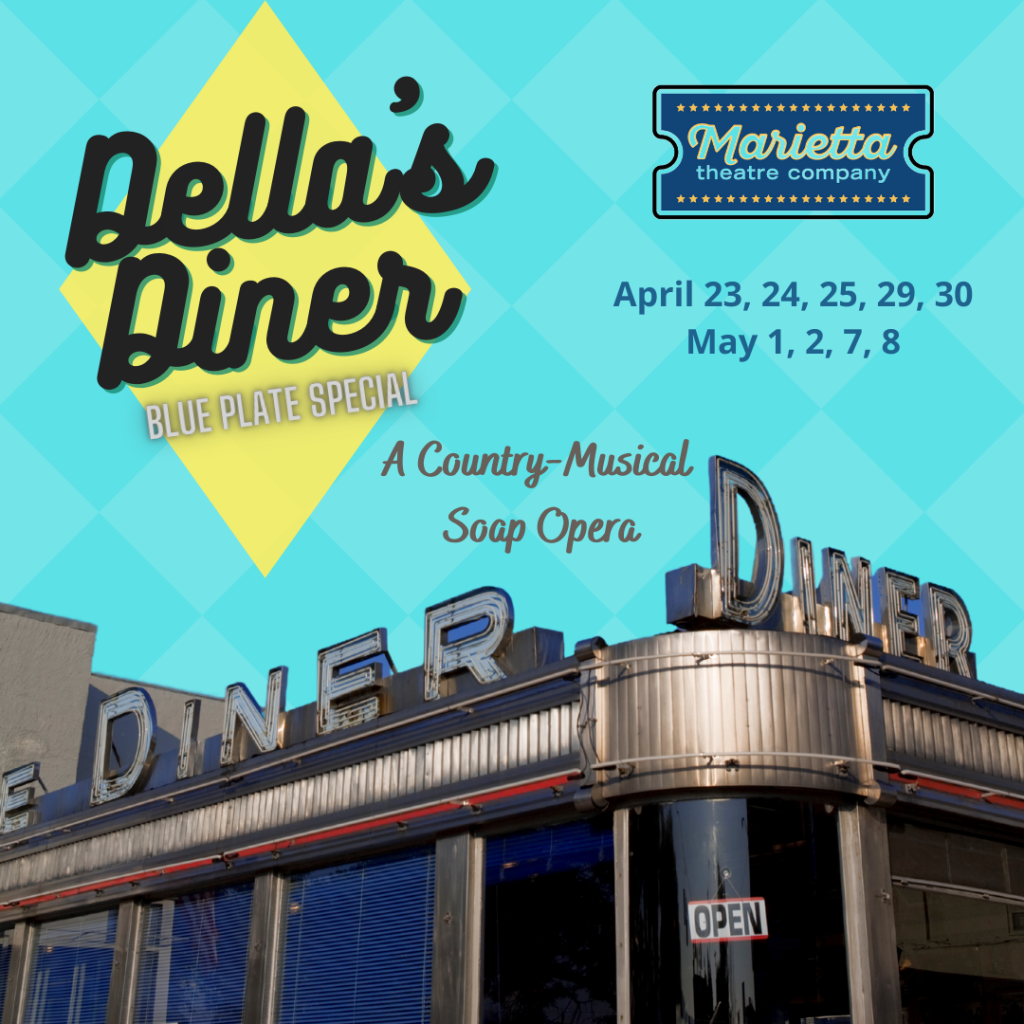 Della's Diner is the story of a "woman with a past" who moves to Morning Glory Mountain in Tennessee and realizes her dream of opening a diner. In this zany comedy, will Della bust her grandson, Joey, out of reform school? Can Connie Sue Day regain her crown as America's Country Music Queen? Will Ronnie Frank Flaugher realize his dream of a double-wide trailer?

These mysteries will be revealed in this hilarious off-Broadway song and dance musical comedy with original country, blues, gospel, and rockabilly tunes. Come on down to Della's Diner where you'll be scattered, smothered, and covered with laughter and surprises!

"Della's Diner," book by Tom Edwards, music by Harris Wheeler, and lyrics by Mary L. Fisher, premiered in Atlanta in 1978 and ran for many years, developing a cult following and spawning a slew of hit sequels.

Note – all patrons will be required to wear masks at all times, and other COVID protocols such as social-distancing will be observed. Individual tickets will NOT be sold for this event – we will only be selling tables (4 seats each).
Starring Gina Ann Riggs, Heather Schutz, Lindsey Clotfelter, Jeff Cooper, Jarius Cliett, and Blaine Clotfelter. 
Directed by Claudio Pestana
Music Directed by Harris Wheeler