Our Mission Statement:
Marietta Theatre Company was founded to entertain the Marietta and Greater Atlanta community through memorable, live-performance experiences. Our mission is to provide an atmosphere for the community to experience life together, introduce patrons to outstanding local talent, and support local charities.
Marietta Theatre Company (MTC Players, Inc.) is a domestic 501(c)(3) organization as defined by federal statutes (public charity).
Marietta Theatre Company encourages and embraces participation from cast, crew, volunteers, and patrons of diverse backgrounds, ethnicities, gender identities, abilities, and ages.

Our Story:
From the stage family that brought you the 2014 hit, The Great American Trailer Park Musical, performing is the escape, the 'life' we crave and (we hope) keeps Marietta and Atlanta audiences wanting more. So . . . we poured ourselves a cup of ambition and Marietta Theatre Company was born!
After a hard day's work, some people escape by training for a 5K or a half marathon. Others may tune in to the hottest new show on television or channel their inner Betty Crocker to the delight of their friends and family. But for us, the escape is the stage.
Meet our Founders: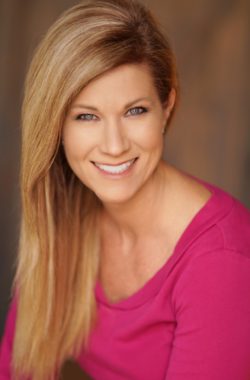 GinaAnn Riggs is thrilled to be one of the founding members of Marietta Theatre Company with three of the most creative people in Atlanta and is so excited about embarking on this endeavor! GinaAnn was a Best Actress in a Musical MAT award nominee on this stage family's first production back in 2014.  She was bitten by the theater bug as a child and has enjoyed performing in musical theater performances around Atlanta for many years.  She studied theater at the University of Georgia and Georgia State University.  She studied on-screen acting at Get Scene Studios.  Gina-Ann is represented by Barbara Garvey of East Coast Talent Agency and has been seen in the ID Network's Your Worst Nightmare, and Sid Roth's It's Supernatural.  When she's not acting, she's a real estate agent with Ansley Atlanta Real Estate.
Fun fact:  GinaAnn's son, Chandler, played the part of Carl on AMC's The Walking Dead.
---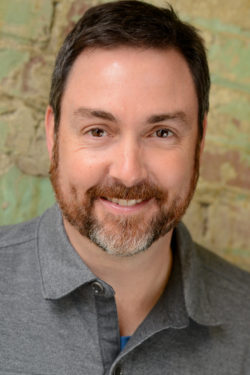 Blaine Clotfelter likes to stay busy, so a full-time benefits consulting job that takes him to New York all the time and a wonderful wife (Nikki) and kids (Lindsey and Joel) left him just enough time to help found Marietta Theatre Company. As a kid Blaine could not stop talking, so his mother had the brilliant idea at age 11 to put him on stage. Blaine was hooked, and many years and many performances later he enjoys performing and directing. Blaine received a Bachelor of Arts from Wake Forest University and an MBA from Emory University. Blaine is a MAT award nominated Director from this stage family's first production back in 2014, so he is thrilled to work with Gina Ann, Katrina, and Jeff on the creation of Marietta Theatre Company; watching this theatre company take shape and come to fruition has been remarkable.
---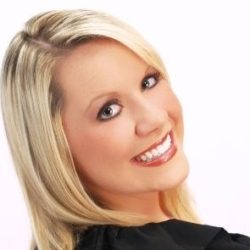 A native Texan with plenty of Peach State pride, Katrina Stroup is no stranger to stages throughout the South. In 2016, Katrina discovered a stage family in Marietta Theatre Company, of which she is a grateful and awestruck founding member. She was nominated for a MAT award back in 2014 with this very same stage family! Creating Marietta Theatre Company with Blaine Clotfelter, Gina Ann Riggs, and Jeff Cooper is "nothing short of a little girl's dream," says Stroup. To steal a line from one of her favorite roles, Katrina's advice to little and not-so-little girls and boys: "Dare if you want to. Don't fear you'll fall. Take a chance 'cause it's better than to never chance it at all."–Cinderella
---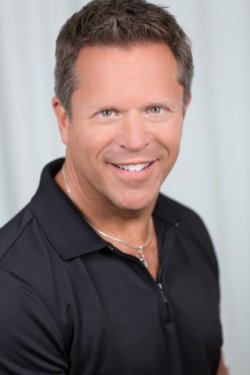 Jeff Cooper is very excited to be a part of this new adventure as a founding member of Marietta Theatre Company! Originally from Atlanta, Jeff has extensive theatre experience on stages around Atlanta. Not only an actor,  Jeff has also worked behind the scenes in a variety of roles including Direction, Musical Direction, and Sound Design. He is a three-time Metropolitan Atlanta Theatre (MAT) Award winner for Musical Direction, Set Design, and Best Leading Actor in a Musical. In real life, Jeff and his wife Tina recently relocated to Marietta where was the former Vice President of Operations at WellStar Kennestone Hospital & is now a consultant with Healthcare Program Advisors. Jeff is an active Rotarian, loves to travel, and is the proud grandfather to Mac, Cooper Kennedy, Everleigh, and Caden.