Our 2023 lineup!!!!!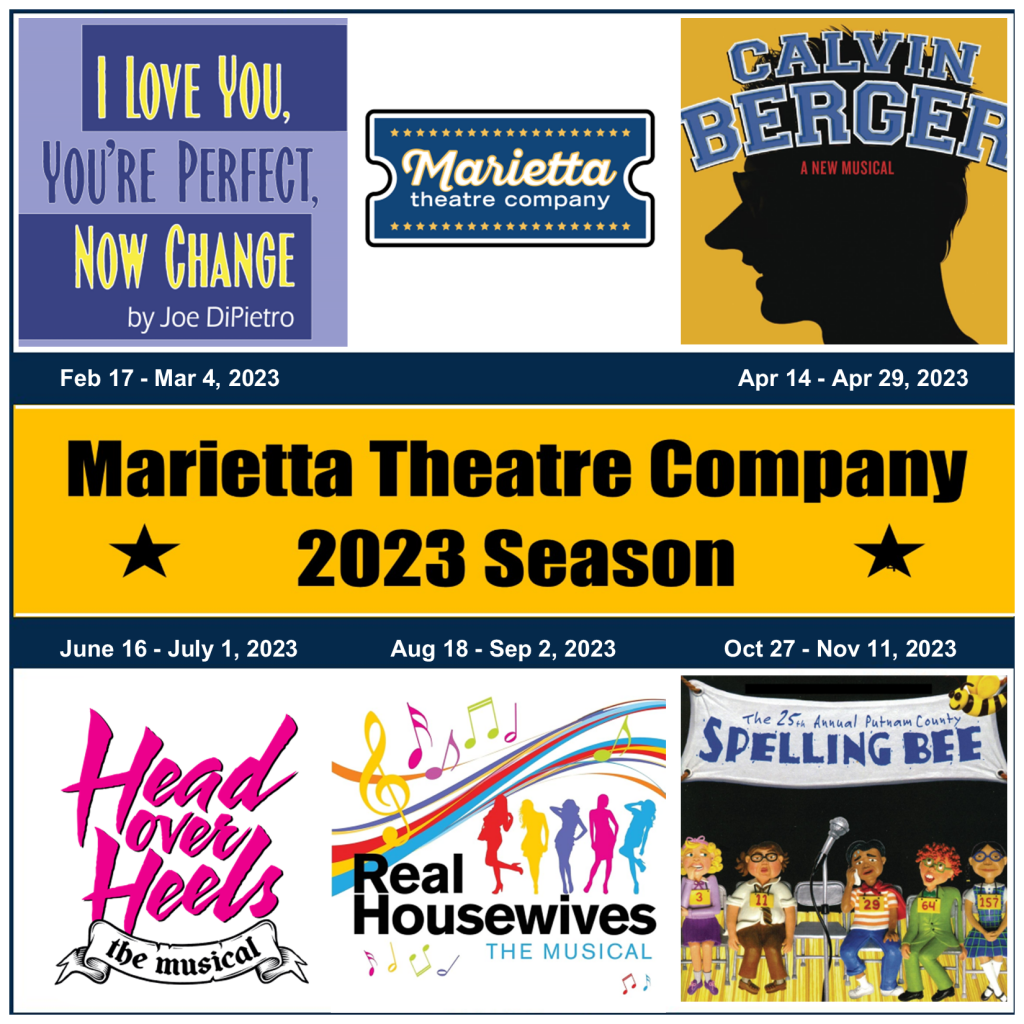 Auditions for the I Love You You're Perfect Now Change, Calvin Berger, and Head Over Heels have already been held.

Auditions for Real Housewives of Marietta and 25th Annual Putnam County Spelling Bee will be held May 6 from 12:00 – 5:00. Please check back in April to sign up for an audition slot.
To be notified about upcoming auditions
Please note: our shows typically call for cast members age 21 and older. We are a live theatre specializing in small cast musicals.
To be added to our audition email list, please complete the form below with your name and email address. You will receive an email asking you to confirm your request – you will not be signed up until you complete that confirmation.